Stella Roy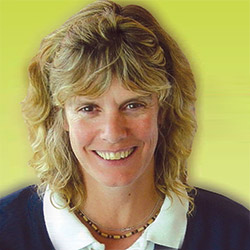 PT
PHYSIOTHERAPY, ACUPUNCTURE, INCONTINENCE, PERINEAL PAIN, PROLAPSE, STOTT PILATES, REFLEXOLOGY
Stella Roy has trained under Hollis Herman and Kathe Wallace in the States, and Marie Jose Lord, Claudia Brown in Canada, and Kari BO in Norway who are all published and physiotherapy leaders in this field. Stella travels to conferences when able to broaden her knowledge. Stella is a physiotherapist who has been practicing for 40 years and the last 20 years exclusively in this field.
Stella graduated from St. Thomas' Hospital in London, UK in 1978. Stella practiced Physiotherapy in the UK, BC and then moved to Nova Scotia in 1980.
Stella became a STOTT Pilates Instructor in 2000, and a registered foot reflexologist in 2005. She uses manual skills and computer technology to ASSESS and treat Women's Stress and Urge Incontinence, Prolapse, and Pain on Penetration - specially Provoked Vestibulodynia PVD.
Stella has been working and studying in the area of pelvic perineal problems since 1997. Stella upgrades her knowledge and skills annually. She enjoys the opportunity to share her knowledge to help women to take charge of their own pelvic health through education.
Pilate's instruction is offered on zoom in a class setting only.