David Braha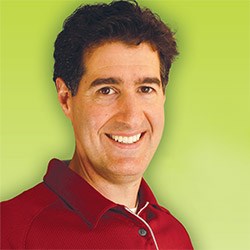 BSc, PT, DOMP
PHYSIOTHERAPY, OSTEOPATH
David Braha has completed a Bachelors of Science in both Neuroscience and Physiotherapy. He has experience in treating acute and chronic pain arising from motor vehicle accidents, orthopaedic and sports injuries and work related accidents.
He has also completed two certificates in Orthotic Therapy.
David has graduated from 7 years of study at the Canadian College of Osteopathy (May 2010) and completed his research thesis in Chronic Low Back Pain in conjunction with the Pain Management Research Unit at the QEII hospital and Dalhousie University.
David's emphasis is on examining the whole body to determine the main areas of rigidity causing dysfunction and pain.
David is able to apply his knowledge of physiotherapy and osteopathy to gently relieve your movement dysfunction and rigidity so your body will be able to adapt and heal itself, You will have improved health and symptoms.