YOGA
Anne Campbell is a Sivananda Yoga Instructor with over 20 years of practice, She has most recently expanded on her yoga training at a Sivananda Yoga Retreat-Ashram located in the Bahamas. She is offering 1 hour and 15 minute introductory and advanced classes as outlined below:
Sivananda Yoga-Intro Yoga Basics (includes Meditation) :
This class is excellent for first time experience with some modifications but is not a restorative yoga calss. It features a gentle approach, designed for the healthy novice. This class will cover the fundamentals of Sivananda Classical Hatha Yoga including the 5 Points of Yoga, proper exercise, proper breathing, proper relaxation, positive thinking and meditation. The exercises or asanas will increase flexibility, circulation, help regulate the breath and focus the mind. Please bring a blanket to class.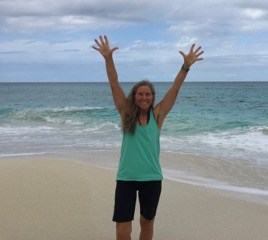 Sivananda HathaYoga-Beyond Basics (includes Meditation):
The Sun Salutation is the traditional practice of honoring the rising sun, opening to the light of the heart. End your day with Savananda's 12 Classical Hatha Yoga poses to strengthen, tone, and increase flexibility in your entire body, including seated pranayama (deep controlled breathing). Benefits of regular practice include reduction of anxiety, depression and stress, lowering or stabilizing of blood pressure, increase in energy and vitality, and muscular relaxation. This dynamic practice transitions to a relaxing savasana to invigorate your mind and body.
Please bring a blanket.